Last modified: Apr 27, 2020
Location: Trenton, NJ 08619
Target Area: County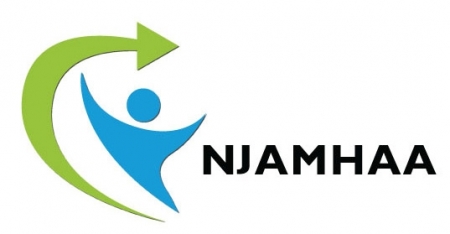 New Jersey COVID-19 Information Hub
*Click here for Federal Resources and click here for National Association and Miscellaneous Resources
State Resources
Human Services:
Children and Families:
Business:

New Jersey Department of Health: Social Distancing Guidance for Essential Retail Business
The New Jersey Business and Industry Association posted a coronavirus update which includes frequently asked questions about Executive 107 and how it impacts businesses. Click here to read more.
New Jersey Economic Development Authority (NJEDA)'s website has information for New Jersey businesses.

Small Business Emergency Assistance Loan Program - Click here for more.
Mercadien has created a summary resource for businesses that explain the special federal income tax return filing and payment relief in response to COVID-19. Click here for a summary.
Miscellaneous Resources for New Jersey Businesses from BioNJ:
Business News:
New Jersey Public Health News:
General New Jersey News:
Legislation:


Legislation (S2374) expands protections of the Family Leave Act to allow employees forced to take time off to care for a family member during the COVID-19 outbreak with up to 12 weeks of unpaid family leave in a 24-month period without losing their jobs.
NJ CARES Act 42CR:
Executive Order No.122 ceases all non-essential construction projects and imposes additional mitigation requirements on essential retail businesses and industries to limit the spread of COVID-19
Executive Order No.119 extends the public health emergency in New Jersey
Executive Order No.113, gives the New Jersey State Director of Emergenct Management the authority to commander medical supplies and equipment, including Personal Protective Equipment.
Executive Order No.112, authorizes the Division of Consumer Affairs to temporarily reactivate the licenses of healthcare professionals who have recently retired and grants temporary licenses to doctors licensed in foreign countries.
As of Tuesday, March 26, a series of bills have been passed related to COVID-19. Click here to see the legislation that has passed (compiled by BioNJ).
On Wednesday, March 25, Governor Murphy signed Senate No.2304 into law. This piece of legislation expands the scope of temporary disability insurance (TDI). Click here for more information.
Governor Murphy signed legislation (A3860) which authorizes any health care practitioners to provide telemedicine and telehealth services for the duration of the COVID-19 public health emergency.
COVID-19 Related Legislation (A3843, A3845, A3848, A3855)
**If personal protective equipment can be donated or if you have access to PPE inventories, please click here.