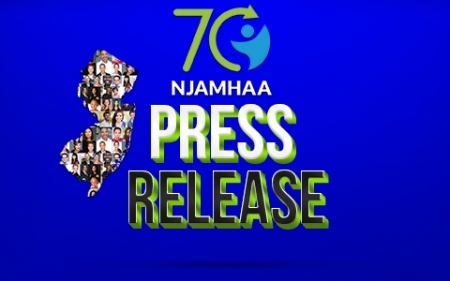 March 24, 2021
Statement from Debra L. Wentz, PhD, President and CEO

The New Jersey Association of Mental Health and Addiction Agencies (NJAMHAA) is deeply saddened to hear about the loss of lives in the recent shootings in Boulder, CO, and the Atlanta, GA area, and sends heartfelt condolences to the families, friends and communities affected by these tragedies.

These horrific events have occurred at a time when mental health and substance abuse across the nation have worsened due to the physical, emotional and financial impacts of COVID-19. And this all came at a time when New Jersey and the country were already experiencing suicide and opioid epidemics. Tragic events such as the recent shootings will have a profound impact on many individuals' mental health, whether they were directly or indirectly affected. Immediate and ongoing access to treatment and support services is essential for all individuals to cope with the various traumas they have experienced.

While it has been reported that the suspect in the Colorado shooting suffered from mental illness, facts show that individuals with mental illness are more likely to be victims of violence than to perpetrate it. There are millions of people in America living with serious mental illnesses who have never had a violent thought in their lives and this incident should not stigmatize them.

If you or a loved one are experiencing a mental health crisis, there are many ways to reach out for help. The national suicide hotline is 800-273-8255. There are crisis services throughout New Jersey such as Screening Centers and Early Intervention Support Services Programs that you can contact directly. Here is the Division of Mental Health and Addiction Services listing of services by county and by type. For referrals to children's and youths' crisis services, call PerformCare at 877-652-7624.