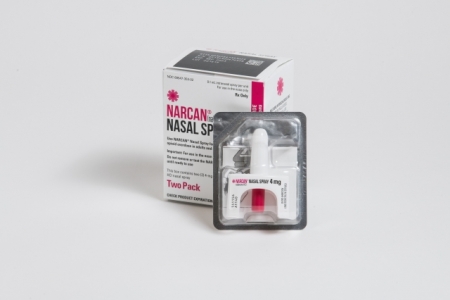 Today, March 29, 2023, the U.S. Food and Drug Administration (FDA) approved Narcan, a brand of naloxone hydrochloride nasal spray manufactured by Opiant Pharmaceuticals, for over-the-counter (OTC), nonprescription use.
As stated in an FDA release, "Naloxone is a medication that rapidly reverses the effects of opioid overdose and is standard treatment for opioid overdose."
This represents the first ever naloxone product approved for use without a prescription in the U.S., with more than 101,750 reported fatal overdoses occurring in the 12-month period ending in October 2022, primarily driven by synthetic opioids as reported by the FDA.
FDA Commissioner Robert M. Califf, M.D. was quoted in the release saying, "The FDA remains committed to addressing the evolving complexities of the overdose crisis. As part of this work, the agency has used its regulatory authority to facilitate greater access to naloxone by encouraging the development of and approving an over-the-counter naloxone product to address the dire public health need . . . Today's approval of OTC naloxone nasal spray will help improve access to naloxone, increase the number of locations where it's available and help reduce opioid overdose deaths throughout the country. We encourage the manufacturer to make accessibility to the product a priority by making it available as soon as possible and at an affordable price."
The timeline for the availability of OTC Narcan is determined by the manufacturer, the process for which "may take months" as reported by the FDA.
U.S. Department of Health and Human Services (HHS) Secretary Xavier Becerra was quoted in an HHS news release saying, "We can prevent overdoses and save lives by making naloxone more accessible, and at the same time, we can ensure equitable access to essential health care . . . Today's FDA action to allow access to naloxone without a prescription is another strong step forward in advancing HHS's Overdose Prevention Strategy."
Click here to read the relevant FDA news release, and click here to access the relevant HHS news release for more information.